Civil Litigation
Personal Injury and Workers Comp
Business Law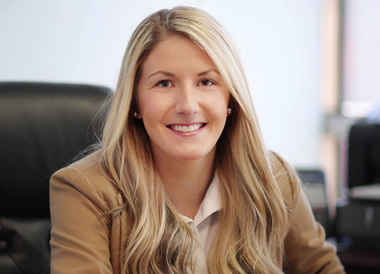 Morgan Holt
Morgan Holt practices civil litigation, business law and personal injury law at the Holton Law Firm. Morgan graduated with Magna Cum Laude honors from Charlotte School of Law in 2014. While in law school, Morgan was a member of the Order of the Crown honor society and earned the awards for the highest grade in the class in Civil Procedure and Legal Writing. She assisted as a Student Attorney in the Entrepreneurship Clinic, forming non-profit organizations and limited liability companies, as well as drafting various corporate documents for new businesses. She was a member of the Phi Delta Phi legal fraternity, served as Secretary of the Sports and Entertainment Law Society and worked as a teaching assistant.
Prior to law school, Morgan graduated in 2011 with a Bachelor of Science in Sport Management and a minor in Spanish Language from North Carolina State University, with Magna Cum Laude honors.
Morgan is an active member of the Forsyth County Bar Association, the North Carolina Advocates for Justice, and the Professional Women of Winston-Salem. She currently serves as the Vice Chair on the Board of Directors for the Guiding Institute for Developmental Education ("GIDE"), a Winston-Salem based non-profit organization serving the needs of the city's under-served youth and their families. During her free time, Morgan enjoys antique shopping, DIY projects, fishing and spending time with her husband, Greg, and their two dogs.